A job description can have a negative impact on gender balance
The words in a job description can detract women from applying for a job. In this article, I share my thoughts about why and what you can do about it.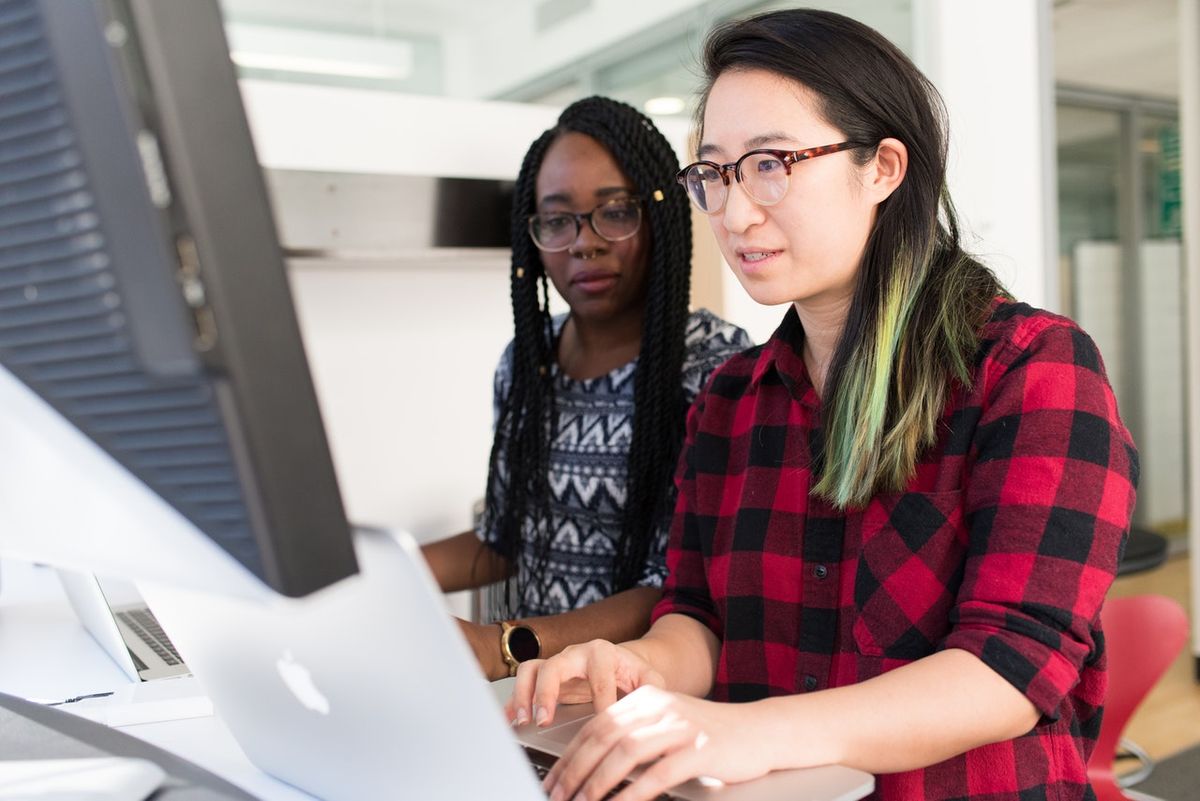 If you are concerned about diversity and inclusion, you most likely have heard the insight from a Hewlett Packard internal report: "Men apply for a job when they meet at least 60% of the qualifications, but women apply only if they meet 100% of them." The finding appears in hundreds of articles, blog posts and even books, like Sheryl Sandberg's "Lean In: Women, Work and the Will to Lead".
I prefer the hypothesis from Tara Mohr, the author of "Playing Big: Find your voice, your mission, your message". Tara says women are much more likely to follow the rules and take written job qualifications more seriously than men. It is not only a matter of confidence, as the Hewlett Packard report made us believe.
In her Harvard Business Review article, Tara shares three reasons to sustain her hypothesis:
Bias in hiring: Some companies might hire or promote men based on their potential. Women, on the other hand, will be evaluated mainly by their experience and track record. This idea perpetuates the feeling that women would apply when they can demonstrate their skills. On the contrary, men are more likely to apply if they feel they can show their potential.
Following the rules: From a young age, girls are more likely to be encouraged to follow the rules, whether at home, school or even when playing.
Certifications over connections: Tara shares an insightful point about how women tend to overestimate the importance of formal training, certificates or degrees and underutilize advocacy and networking.
Simple actions you can take when publishing a job description

Prioritize your needs
Be realistic about what you are looking for according to the job, experience level required, and your willingness to coach them. Then think in terms of Must have and Nice to have. "Must have" are deal-breakers, while "nice to have" increase candidates' points in their job application.
Mention training opportunities
Teaching new skills to someone in your team can be part of individual mentoring, shadowing with peers, company-wide programs or personal development goals.
Watch your words
A scientific study of 4,000 job descriptions discovered that adjectives traditionally or unconsciously associated with male treats could discourage women from applying to a job. Fortunately, there is a free online tool called Gender Decoder, created by Kat Matfield. All you have to do is copy-paste your job description, and the Gender Decoder tool will tell you if your job ad is more masculine-coded or feminine-coded. You can see the list of words in each category and try to balance the job description.
I hope these three recommendations can help you balance your job descriptions and, most importantly, the applicants.
Photo by Christina Morillo from Pexels